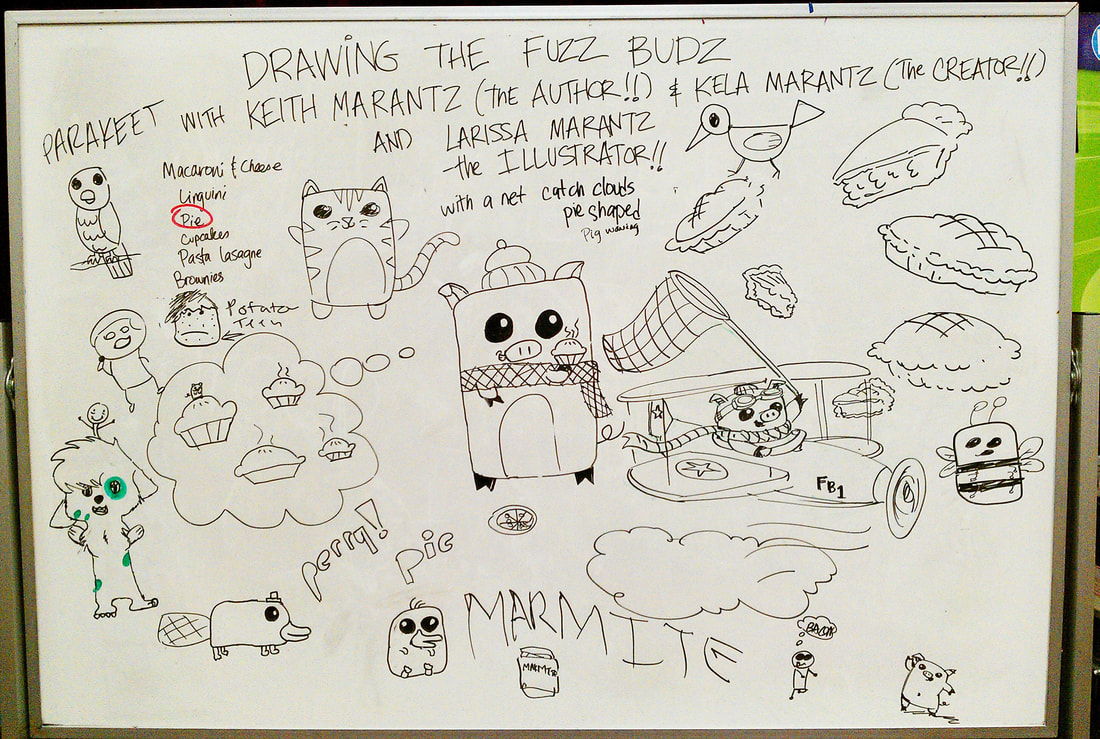 Presentations for Kindergarten —3rd grade:
The primary grade presentation involves a read-aloud with both books and a fun drawing lesson that Larissa uses in her art classes with OC Art Studios. Students learn how to create their own picture book characters based on the designs that Larissa created in her books. Students also get to create a new character during the presentation while Keith writes a short poem on site and Larissa designs the character based on student input.

Presentations for 4th—6th Grades:
The upper grade presentation shows students how to create a picture book concept based on an idea that the students will help develop. They discuss the key components to writing a story and show them "behind the scenes" work of what it takes to make a picture book from start to finish, from rough concept sketches to the revised manuscript and final artwork.

Student drawings from our presentations
If you are interested in an Author/Illustrator visit to your school,
please contact Larissa Marantz at LMarantz(a)ocartstudios.com.
​