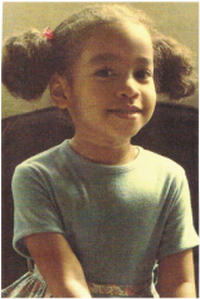 llustrator, Educator, Fine Artist and Muralist, Larissa Marantz strives to create visually appealing images on almost any surface and then teaches young and old how to do the same. She started OC Art Studios from her garage so that her 5-year old son could do art classes with his friends. 12 years later and that same son now worked as an assistant at some of the elementary schools where her program is offered. When she's not offering private lessons to students in her home studio, or teaching animation students at Laguna College of Art + Design, or doing a Paint Night with some of her friends, she is drinking green tea and joyously creating artwork for her illustrated children's book projects.
After earning a BFA in Fine Arts at California State University, Fullerton, Larissa continued her education at the Animation Guild and The Animation Academy. She began working as a Character Designer for Nickelodeon's Rocket Power and Rugrats TV shows soon after.
Larissa began illustrating children's books when she left The Rugrats animated TV show to stay at home with her young children. Real life inspired her creative life and she continued drawing The Rugrats while working from home for Simon Spotlight Publishing. In between numerous play dates, and hundreds of diaper changes, she illustrated almost a dozen books for Nickelodeon's licensed properties. A member of SCBWI, she currently illustrates what she knows best - living with children who make her laugh and give her countless gray hairs. She hopes to bring more diversity to the world of children's literature by focusing on universally accepted themes of love and family life as told through the perspective of racially diverse characters.
Larissa is represented by Rachel Orr of Prospect Literary. To contact Rachel, please email rko(a)prospectagency.com.
---
Documentary filmed by Gigi Copeland, Film and Television student at Orange County School of the Arts