"Both my daughters loved taking art lessons with "Miss Larissa." Under her guidance, the girls learned how to draw and paint pictures using the same concepts as professional artists. I highly recommend OC Art Studios." - Kim Haman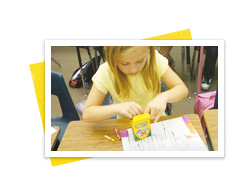 Why have an afterschool arts program?
Having an arts program in elementary schools is beneficial to the students in so many ways. Through the process of drawing, students develop problem-solving skills, improve their visual discrimination skills, and nurture their creativity and expression. They become motivated to learn more, they gain a heightened sense of self-esteem and their overall academic performance tends to improve. Art provides fulfillment through productivity and helps students develop self-discipline and responsibility.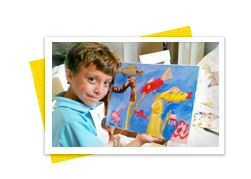 Our Goal at OC Art Studios
Through attentive instruction and fun interactive lessons about artists who have changed the world, OC Art Studios urges young artists to embrace their passion and develop their talent. Under the direction of professional artist, Larissa Marantz, OC Art Studios after school enrichment program is a successful addition to any school looking to train their students for the future.