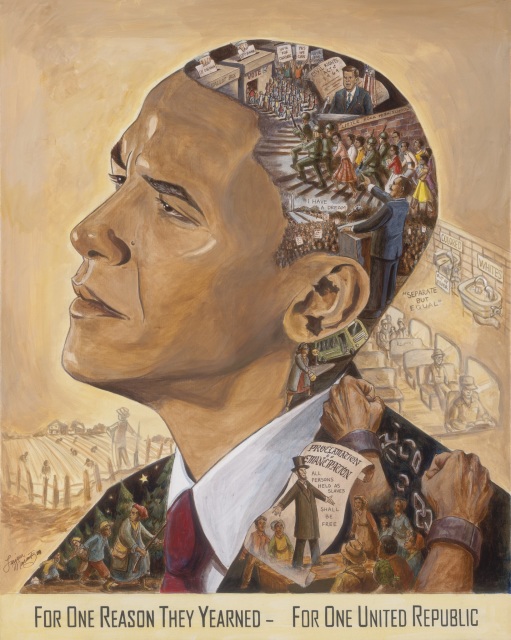 Barack Obama Signed Print
SKU:
Here is a signed print of President Obama that was done for
the Manifest Hope/MOVEON.ORG Gallery for the Inauguration in Washington D.C.
The title is "THIS MOMENT." It exhibits the trials and endeavors of all those that toiled to achieve equality and unity in this country.
It is 11x14.